There are several ways one might find themselves being questioned by law enforcement officers. For example, in 2018 a border patrol officer detained two women at a Montana gas station before questioning their citizenship (among other things) for simply speaking Spanish. A more recent example was in May of this year, when a Texas man was detained by a police officer in his front yard for "an open warrant in Louisiana." This turned out to be a case of mistaken identity, and unjust profiling.
These viral instances of unjust police questioning not only prompt nationwide outrage, but encourage social discourse: what rights do we, as citizens, really have when it comes to being questioned by law enforcement?
First and foremost, you don't have to answer questions
Don't forget this one important thing: you have the right to remain silent. Despite the questions law enforcement may ask, you have the constitutional right to remain silent. This doesn't only go for while you're being detained, but even after being arrested or even in jail. Likewise, you can't be punished for refusing to speak or answer an officer's questions.
What you can do is request to speak to your lawyer, or wait for one to come to your assistance. The only exception to this constitutional right is if you're detained for a violation and asked to give your name or identity; in this case, you must state your name. However, that is all you're required to disclose.
Oh, and remember this: anything you say can and will be used against you.
What if you don't have a lawyer?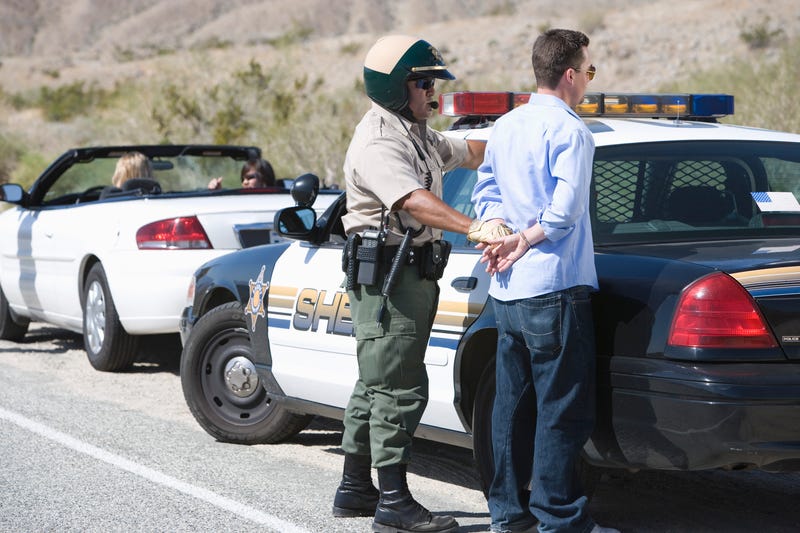 Despite not having a lawyer, you still have the right to ask for one. If you find yourself in jail, you have the constitutional right to request a lawyer or attorney to represent you. In your case, the judge will appoint an attorney for your legal assistance. However, it's good to Google lawyers in your area and find one in your price range; you never know when you may need one. If you do hire a lawyer, keep their information on you at all times. Whether it's their business card or a screenshot of their business listing on Google, keep their contact information handy and ready.
SEE: 5 Steps to Avoid Jail With an Active Warrant
If you do happen to say anything…
If in the unfortunate case you do say something, it's liable for being held against you. However, even if you say anything, you have the right to remain silent afterward. It's also good to keep in mind that you can be penalized for lying to a law enforcement officer.
However, don't forget that it's never illegal to remain silent or to refuse answering questions. We understand the pressure mounts when you're in this moment, but we can assure you that remaining silent is much better than giving false information.
What you can expect after remaining silent
In most cases, the officer should respect your wish to remain silent and stop interrogating you. However, there are always exceptions—just as there are bad apples. If in the case the detaining officer abuses their power, do not physically challenge them. Doing so only increases your risk for injury—or worse.
Simply remain silent until your lawyer is present and until you can properly arrange your case for court. While we're on this subject, a good tip is to always get the name or badge number of your detaining officer for your lawyer; this information can and will prove useful.
RELATED: Spent the Night in Jail? Here's How to Tell Your Boss
DDD Bail Bonds
We're the only bail bonds company in Dallas who truly cares and looks out for the wellbeing of our clientele. We go above and beyond to make sure you're in good hands, prepared for what's to come, and ready to get out of jail as soon as possible. What's even better is DDD Bail Bonds can get anyone out of any jail anywhere in the country with our exclusive network. Get out of jail as soon as possible with our 24 hour service, available seven days a week. Call us or stop by our office today to learn more or for exclusive advice.